About Me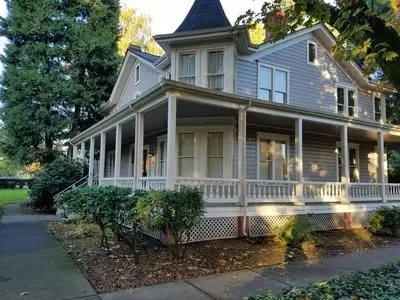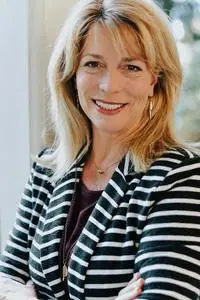 Jean M. Miller, MA, LMHC
WELCOME!
The decision to face into the work of healing and insight is courageous and life-changing. But another important decision is choosing the therapist who will assit you in this journey. The following will provide you with information concerning my approach to therapy, education, and license in order to assist you in selecting a therapist to fit your needs.
PHILOSOPHY AND APPROACH:
I call myself an integrative therapist because I draw from various theoretical orientations to find which approach best fits the individual with whom I am working. I am naturally drawn to exploring the deep questions within existential analysis, and strongly oriented to the interpersonal therapeutic relationship that can exist only in an environment of empathy, safety and trust. I use a strengths-based, collaborative approach with clients in assessment and treatment planning. My strengths as a counselor are in my authentic empathic presence and my sincere respect for the unique journey of each individual. I firmly believe in the healing process of the therapeutic relationship and find that this belief is often contagious and inspires that same hope in my clients.
I have specialized training (for both individuals and groups) in therapy for anxiety, panic disorders, domestic violence recovery, as well as working with individuals beginning to face their childhood trauma or abuse. My additional education at seminary (MA in Spiritual Formation) has also uniquely equipped me to assist those grappling with psycho-spiritual issues and concerns.
EDUCATION, TRAINING, AND CREDENTIALS
In May of 2015 I graduated with my Master's Degree in Clinical Mental Health Counseling from George Fox University. In 2010 I also earned a Master's Degree in Spiritual Formation from the Seminary at GFU. My Bachelor's degree was in Management and Organizational Leadership (2006).
My training has been from a relational, psychodynamic foundation with emphasis on research-based areas of Family Systems, Interpersonal Neurobiology and Attachment theories. I am trained to utilize many treatment modalities, including cognitive behavioral therapy, solution focused, narrative, emotion-focused, and mindfulness-based techniques.
ADDITIONAL CERTIFICATIONS AND TRAINING:
Internal Family Systems (IFS) trained therapist (Fall 2020)
EMDR (Parts I & II Training completed Spring of 2017)
Externship in Emotionally-Focused Couples Therapy
Certificate in Treating Domestic Violence (ACA)
Training: Trauma, Attachment & Neuroscience (Bessel Van der Kolk, MD)
PROFESSIONAL ETHICS
I am a Licensed Mental Health Counselor through the Washington State Department of Health. I subscribe to the Code of Ethics and Standards of Practice of the American Counseling Association (ACA) and abide by the code of ethics found in the Washington State Counselors Licensing Law (RCW 18.13 and 18.19). You may obtain additional information regarding these standards from: Washington State Department of Health, Counselor Programs, P.O. Box 47869, Olympia, WA 98504-7869, Telephone (360) 664-9098.
EMERGENCIES
In the event you need to contact me outside of our appointed time, I am available on Mondays-Wednesdays, between 9:00 a.m. and 5:00 p.m. at (360) 558-3818. I may not check my phone messages and email outside of my scheduled hours. If you are unable to reach me and are experiencing a mental health crisis, please call Washington State Crisis Line: 1-800-626-8137 or Clark County Crisis Line: (360)696-9560. For emergency situations that require immediate response, dial 911.
Professional Activities and Memberships